If you ever were in doubt of a luxury vehicle, Mercedes will always be the go to as a safe bet. I mean really, it's like the Rolex of cars; and who doesn't want a Rolex?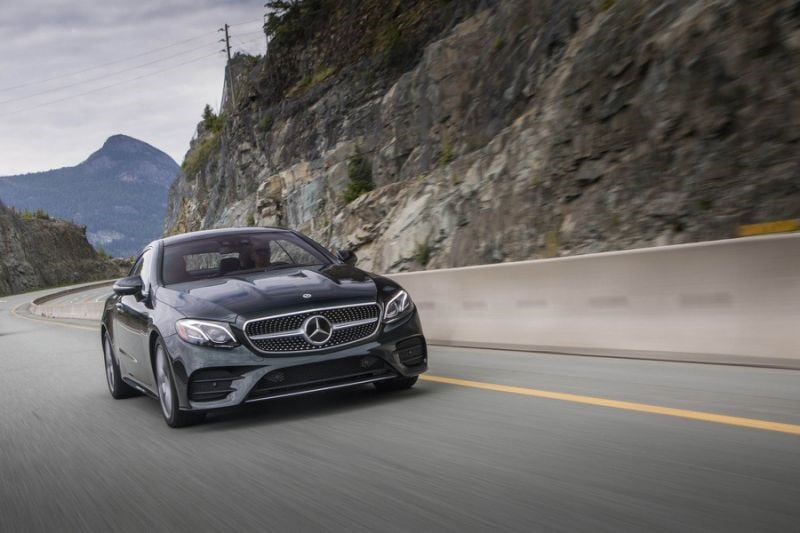 The Mercedes-Benz E 400 Coupe is a two-door, kind of offbeat ride entering as the newbie in the E-Class with a E 400 to soon be on its way. The pictures of the coupe will captivate you all in itself, but just imagine being behind this gorgeous vehicle. Comfort, tastefulness, and luxury is all wrapped up in one with the Mercedes-Benz E 400.
This powerhouse vehicle is a twin-turbo, 3.0-liter V6 with a 329-horsepower. The nine-speed automatic get the power to the pavement quite effectively, smooth and seamless while drifting elegantly on whichever roads you choose. Getting an estimated 26 mpg on the highway, 20 mpg city and 22 mpg combined will impress you as you drive more than stop and the 0-60 mph time comes in around five seconds to close out the deal!
Inside the E 400 will wow you and your passenger with its multi-color ambient lighting feature which comes... STANDARD! The ambiance of your daily commute or weekend getaway drives just livened up a bit. Thanks Mercedes! The comfortable, spacious, and modern interior will make you feel as if you are living in 2025 (even though that isn't too far away).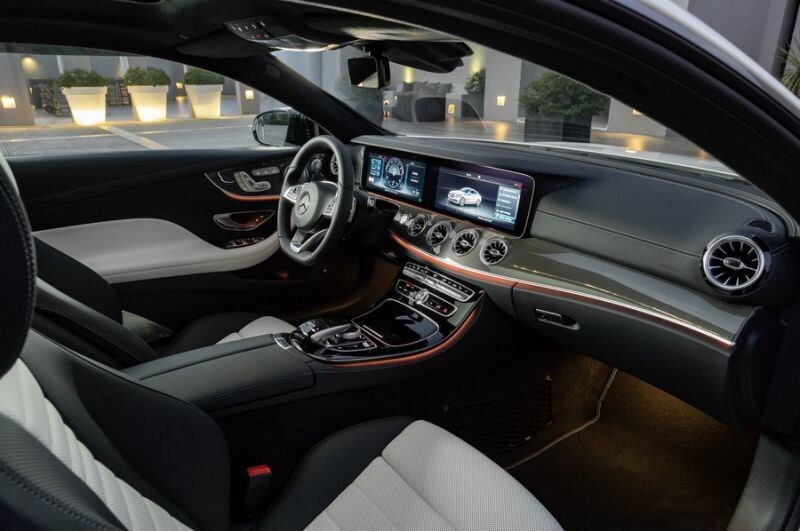 With notable features like active steering assist, adaptive cruise control, lane-keep assist, automatic braking and so on -- you will enjoy the luxury benefits with amazing safety features that other automotive makers have yet to instill.
The beautifully composed luxury two-door is a premium coupé for discerning students of the genre. Introducing the Mercedes-Benz E 400 in the right way and all of its glory!
---
What are your thoughts about the E 400? Will you be test driving this beaut here at Mercedes-Benz of Ft. Pierce?