About Us
Mercedes-Benz of Ft. Pierce
Located in the heart of Ft. Pierce, Florida on the Treasure Coast.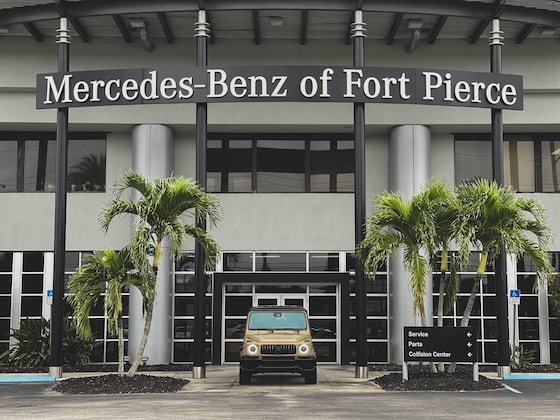 We Take A Different Approach
Redefining the dealer experience.
Our mission to become the most guest-centric Mercedes-Benz dealership is clear across the experience Mercedes-Benz of Ft. Pierce offers. Online car buying is part of our digital suite designed to enhace your purchasing and ownership experiences.
Leadership at Mercedes-Benz of Ft. Pierce
Our General Manager, Brian Sattar, has been in the automotive industry since 1985. He has worked with many manufactures including Subaru, Honda, Toyota, and with Mercedes-Benz since 1999. He moved from Connecticut to Florida in 2007, and would like to thank all of the loyal customers that have stayed with him for many years. To those in the Treasure Coast area that do not yet know Brian, he looks forward to welcoming you to to the dealership and to the Mercedes-Benz of Ft. Pierce family.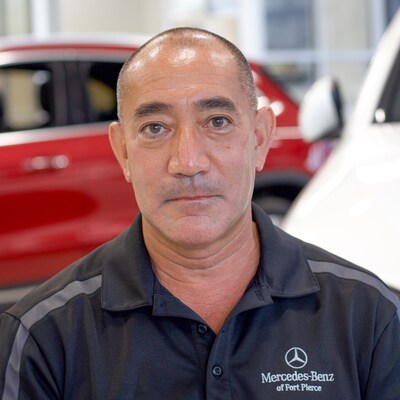 Brian Sattar
561-248-1186
bsattar@cogginauto.com





Start to finish, a pleasant experience. Phone conversations, paperwork, delivery all very professional
Robin Casey
Google Review
See what others are saying about us!
Community Involvement
At Mercedes-Benz of Ft. Pierce, we pride ourselves on partnering with many local organizations in our community. We are eager to be able to do more and more as we continue our partnership. Here are some of the organizations that are near and dear to us as we continue to grow and establish more partnerships.
Welcome to Mercedes-Benz of Ft. Pierce. To ensure that our customers get the most from their dealership visit; we decided to remodel our dealership. Now our newly remodeled dealership creates a visually appealing and emotionally powerful way to experience the fun of driving and owning an automobile.

The new interior and exterior captures the sleek design, performance and comfort that represent the classic style of Mercedes-Benz of Ft. Pierce. Our recently remodeled dealership will show you the long-term commitment we are making to you, the customer.

Come visit Mercedes-Benz of Ft. Pierce new location with a beautiful lounge, free wifi, huge inventory and friendly low pressure sales team.

Check Out Mercedes-Benz of Ft. Pierce Newly Remodeled Location!
Directions
Get Directions
Sales Hours
Monday

9:00AM - 7:00PM

Tuesday

9:00AM - 7:00PM

Wednesday

9:00AM - 7:00PM

Thursday

9:00AM - 7:00PM

Friday

9:00AM - 7:00PM

Saturday

9:00AM - 6:00PM

Sunday

Closed
Service Hours
Monday

7:00AM - 5:30PM

Tuesday

7:00AM - 5:30PM

Wednesday

7:00AM - 5:30PM

Thursday

7:00AM - 5:30PM

Friday

7:00AM - 5:30PM

Saturday

8:00AM - 3:00PM

Sunday

Closed
Parts Hours
Monday

7:00AM - 5:30PM

Tuesday

7:00AM - 5:30PM

Wednesday

7:00AM - 5:30PM

Thursday

7:00AM - 5:30PM

Friday

7:00AM - 5:30PM

Saturday

8:00AM - 3:00PM

Sunday

Closed