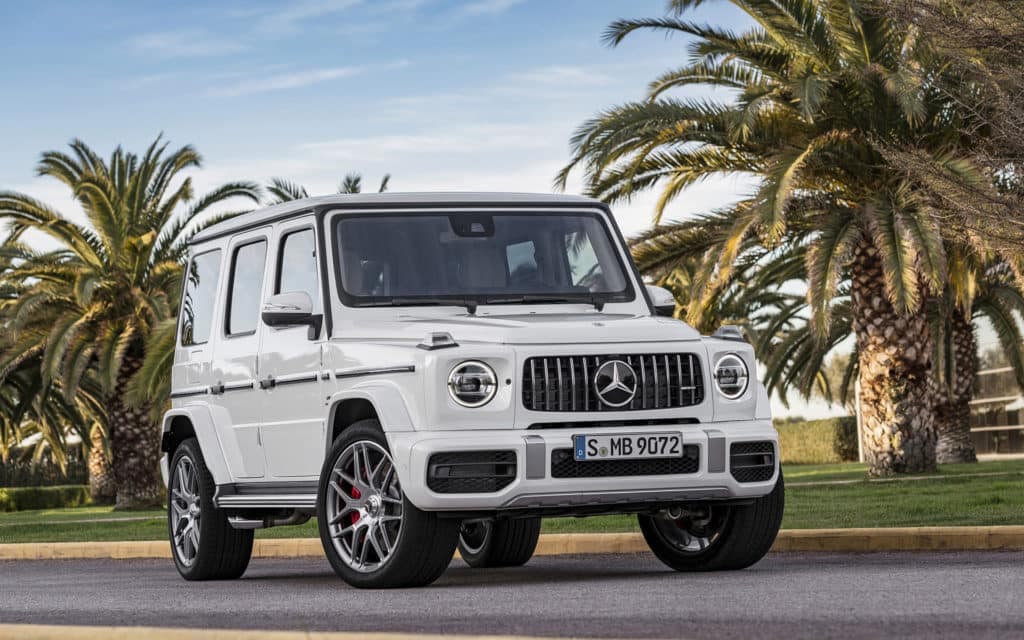 Name another luxury vehicle that is more iconic than the Mercedes-Benz G-Class? We can wait...
The classic Mercedes-Benz G-Class is both impressive on or off the roads from its performance, safety & looks. This luxurious vehicle is equipped with an array of new standard features that will enhance your drive as soon as the engine starts. Features such as LED headlamps, new suspension, and high-quality interior including leather seats will definitely win you over.
With the appearance of the G-Class not being changed since 1979, the changes that have been made will definitely not be overlooked, yet appreciated. Don't worry about major changes to where the G-Class no longer looks like the G-Class; just imagine a new an improved look. Elements like the distinctive door handle, prominent lights and exterior protective strip will still be major highlights of the wagon. While the exterior still host the fundamentals, the interior is what will really wow your factor!
Starting with the instrument panel being completely redesigned to a timeless tube-look with analogue round dials, which comes standard to a touchpad controller in the center console that the driver can navigate without taking your eyes off the road. Input options are rounded off by shortcut keys which makes operating technology in your G-Class that much easier than other vehicles.
As we near the end of the year, we will release more on the 2019 Mercedes-Benz G-Class and we hope our Mercedes-Benz of Ft. Pierce family is as excited as we are to get one in stock!
Contact our team at Mercedes-Benz of Ft. Pierce for any questions and view our current G-Class inventory
here
.