Take a look at the premiered 2019 Mercedes-Benz B-Class and lets glorify all of its beauty! This is the vehicle we have all been waiting for and hearing about and our team at Mercedes-Benz of Ft. Pierce is happy to introduce this beauty to you. The compact crossover has a beautiful edge to it that reeks of space and opportunity with the luxury brand.
Sculpting the shape of the B-Class is a hatchback like sedan that can be looked at as a minivan. Whew, we know that was a lot to take in, but we mean it. Small and compact, yet large enough in size to support your growing family -- or furry friends; which is new to the Mercedes-Benz family and many are enjoying the look. No odd edges, or features gives this vehicle and overwhelming look of entitlement, but you know that luxury is there.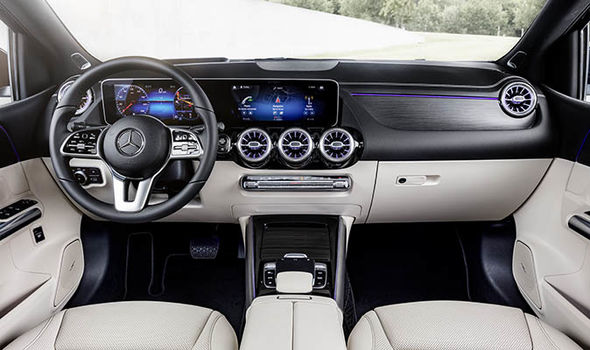 Digital, digital and more digital is packed inside the all-new 2019 B-Class with 10.25-inch displays available in top tier models. Intelligent voice control, augmented reality, and a heads-up display are also options that can come on the newest Mercedes-Benz model. Gaining more space than the new A-Class, your passengers will feel included with the thought of your purchase and not cramped. Rear seats can fold and cargo capacity is standard in its class.
The Paris Motor Show this year revealed many new features such as 16-19-inch wheels, long wheelbase and a short muscular overhang that went alongside the dynamic design that everyone loves. The vehicle comes with new headlamps and LED daytime running lights, which many other brands seem to feature in newer models.
---
This vehicle is not released yet on the market, but our team at Mercedes-Benz of Ft. Pierce will continue to update you on its features to ensure you are well aware before they touch down in Fort Pierce, Florida. We are your leading Mercedes-Benz dealership in the Fort Pierce and surrounding area and we invite you to stop by and test drive new models like the 2019 CLA 250, 2019 GLA & A-Class. Let our team introduce you to luxury like never before!